About Us
Located in the BC interior, D&M Auto Recycling operates one of the largest auto recycling yards in Western Canada. We have been in the auto part business since 1985 and employ a large team to insure exceptional customer service. D&M Auto Recycling is a large automotive recycling and dismantling facility, not a junkyard. The whole team at D&M Auto Recycling have the knowledge, facilities, and capabilities that are required in this booming industry. Contact D&M to find used car, truck and SUV parts. We recycle late­-model, low-­mile insurance write-­offs... we do not 'part out' end-­of-­life vehicles. You can trust our parts to be clean, tested and warrantied for peace of mind for you and your customer.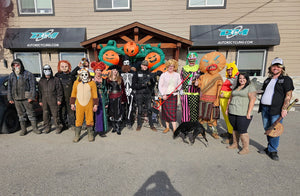 HALLOWEEN 2023
The D&M crew pulled out the costume box this year & went all out! This year's winners of the costume contest were: Alex, Julie, Josh & Rebecca!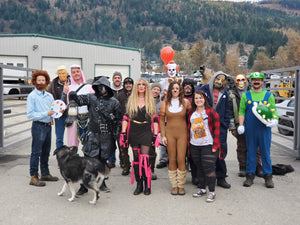 WE'RE SUPER FUN!
During holiday celebrations our team decorates and enjoys dressing up, and bringing down the locals for some fun!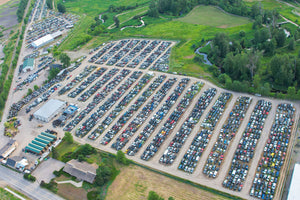 CAREERS
D&M is a highly respected Auto Recycling business located in Lumby, British Columbia. We are always looking for valuable members to join the team.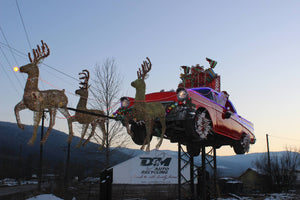 THE HOLIDAYS @ D&M
While you'd think Santa avoids a junk yard, he actually makes a yearly appearance at our auto parts store.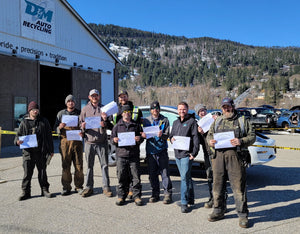 EV - friendly certified
It's a huge privilege to be able to be ahead of the curve. Thanks to the amazing team at Automotive Retailers Association we were able to get our team EVfriendly certified and trained on the most up to date safety and quality control procedures.